Efata Knitters
We are excited to be able to offer the beautiful knitting from a group of talented ladies who are staff and friends of Efata Ministries in Lima, Peru. Efata maintains a Christian school and orphanage for deaf children, as well as other church-based ministries.
The Efata Knitters' work is available exclusively here at Jersey Shore Alpacas, and prices reflect the fair trade arrangement we have with these ladies. We offer hats, scarves, and mittens made by the knitters. These lovely items make meaningful gifts that will be appreciated by the recipient, and are also a blessing to the knitter as well.
Francisco's Cards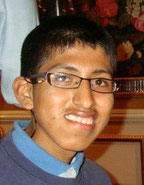 Juan Francisco Bustamante is a deaf young man living at Efata Children's Home in Lima, Peru. He has lived there since he was abandoned at age 4. We met Francisco and learned of his artistic talent when we visited Efata in 2010, and have since sent him some favorite photos of animals from our herd, which he has drawn in colored pencil.
For each card purchased, $.50 will go to Francisco. As a deaf person in a third-world country, his future is not necessarily a bright one, but we hope that the royalties from these cards will help encourage him to use the talent that God has given him to help support himself after graduating from Efata.